Last week, the UK Government had a busy week on the oil and gas front – publishing the Draft MER UK Strategy and announcing new measures to encourage investment in the sector and a new City Deal for Aberdeen.
Last Thursday (28 January), the Government laid its new strategy for implementing the plan for maximising economic recovery (the Strategy) before Parliament. The document presented before Parliament is the product of consultation on various drafts since November 2014. Not much has changed from the previous version issued for consultation in October 2015 (see our earlier blog post on the consultation). The Strategy is legally binding upon the Secretary of State, the Oil and Gas Authority (OGA) and players in UKCS upstream operations. The new obligations are intended to help fulfil the aims of MER UK, according to the Strategy without cutting across existing legislation including model clauses…
In case the Strategy wasn't enough information to absorb in one day, on his visit to Aberdeen on Thursday, David Cameron proudly announced new initiatives intended to demonstrate the UK Government's ongoing commitment to the UK's oil and gas industry –
250m investment for Aberdeen as part of a City Deal – the Scottish government has committed a further £254m for infrastructure in Aberdeen and the surrounding region
£20 million for funding a second round of new seismic surveys on the UKCS – data from these surveys will be made publicly available
£1.5 million available through Innovate UK for innovators outside of the energy sector to develop solutions and disruptive technologies to meet challenges of the energy industry
OGA publication of a UKCS Decommissioning plan by early summer (one of the plans to fall out of the Draft MER UK Strategy)
Appointment of an Oil and Gas Ambassador to promote the North Sea overseas to boost inward investment, but also to develop links with overseas markets to provide UK oil abd gas companies with best possible access
Of course, an even more powerful display of UK Government support to the industry, might comprise some form of tax relief for faltering producers. We wait to see what happens in the March budget.
Due south to Mozambique
David Cameron's announcement comes as The Secretary of State for Scotland, David Mundell, prepares to travel to the port town of Pemba in Mozambique, to promote relations with Mozambique's oil and gas industry. This trip is in conjunction with Aberdeen City Council's Pemba Initiative which aims to support Pemba's development as an oil and gas hub.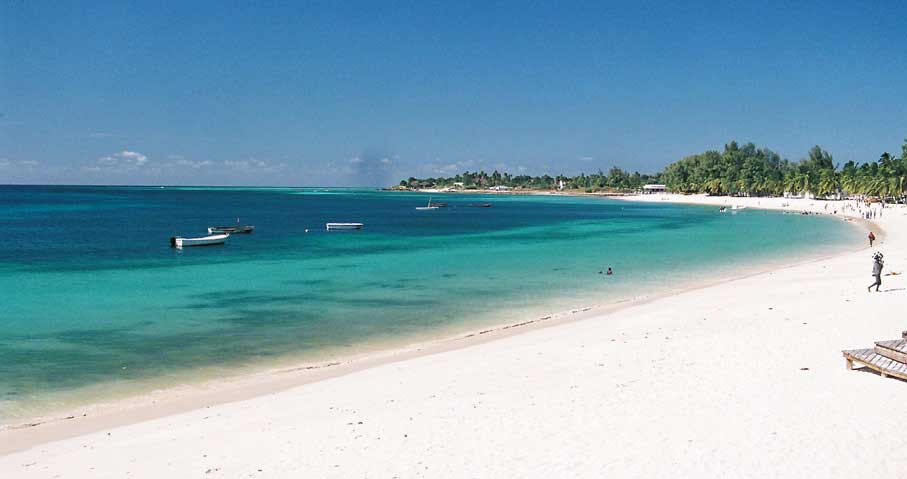 The level of oil and gas activity in Mozambique is set to increase dramatically in the next decade. Mozambique has hit the headlines in the last few years, due to huge discoveries of gas in the Rovuma Basin, offshore Northern Mozambique. More than 150tcf of gas discoveries have been made since 2010. Operators, Anadarko and Eni, are both pressing ahead with LNG projects – an initial 12mtpa onshore facility for Anadarko from the Golfinho reservoir in Area 1 and a 2.5mtpa FLNG facility for Eni for the Coral reservoir in Area 4.
A flurry of exploration activity is also expected in the next few years. INP announced the results of the fifth licensing round in October last year, inviting six consortia (including relative veterans Eni, Statoil and Sasol, as well as newcomers ExxonMobil) to enter into negotiations for exploration and concession contracts for six new blocks.
It seems that opportunities abound for Aberdeen and the UK to develop partnerships with and provide support to Mozambique's relatively young petroleum industry. Although anyone wishing to engage in petroleum operations in Mozambique will need to get to grips with the recently revised petroleum laws, new petroleum regulations and other local laws – including the local content rules.
Mozambique does not have a general local content law, instead provisions for local content are to be found in the 2014 Petroleum Law, and for the Rovuma Basin LNG projects, in the 2014 project-specific Decree-Law. The two laws contain rules about the level of Mozambican nationals participating in the workforce, in addition to, requiring those engaged in petroleum operations to give preference to Mozambican companies and partnerships and joint ventures between foreign and local companies and individuals in the context of procurement of goods and services.
If you would like to discuss any of the issues raised above, please do not hesitate to get in touch with the author or any of your other regular contacts in the Dentons oil and gas team.
Dentons has experience going back over 20 years in advising on energy projects in Mozambique and is heavily involved in the current LNG projects in Mozambique.
Subscribe and stay updated
Receive our latest blog posts by email.