On 19 July 2015, a raft of legislative amendments and new regulations came into force implementing the Offshore Safety Directive (2013/30/EU) (OSD). The key regulations are the Offshore Installations (Offshore Safety Directive) (Safety Case etc.) Regulations 2015 and the Offshore Petroleum Licensing (Offshore Safety Directive) Regulations 2015. The application of the new regulations is phased in over a transitional period between 19 July 2015 and 19 July 2018.
The new regulations create new obligations, duties and liabilities for offshore licensees and the companies they appoint to carry out offshore operations. The changes do not represent a radical overhaul of the existing regime. However, the changes are important – especially in terms of the contractual relationships between oil companies, licence operators and appointed installation duty holders.
Exploration, production and services companies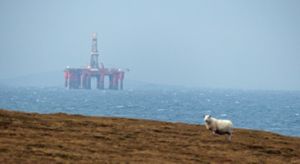 would do well to scrutinise their existing arrangements in the light of the changes. They would also do well to ensure they carry out thorough contractual due diligence on proposed appointments in the light of the new regulations.
Here are some key points:
Consolidation of environmental and safety duties
One of the "structural" changes introduced by the new regulatory regime is to get rid of the old separation of environmental and safety duties.
Historically, environmental compliance on offshore platforms has been the responsibility of licensed operators, regulated by DECC; whereas safety has been the responsibility of "duty holders" appointed by the licensees under safety legislation, regulated by HSE. Accordingly, the appointed safety duty holders on offshore platforms were sometimes different companies from the licensed operators.
This is now changing. Under the new regime, a single appointed installation operator must be responsible for both environmental compliance and safety management at any one time.
There is a new consolidated competent authority regulating OSD matters, the Offshore Safety Directive Regulator (OSDR), made up of both HSE and DECC.
The Government decided against taking the opportunity to simplify the regulatory structure and create a single offshore regulator in charge of all aspects of both environmental and safety regulation for the industry. Rather, they have created OSDR as a joint HSE/DECC regulator to cover OSD issues; HSE and DECC will continue to exist as individual safety and environmental regulators, and will still have separate functions under individual permitting regimes.
New duties for offshore installation operators
In addition to the consolidation of safety and environmental duties, appointed installation operators will have a number of brand new duties which did not exist under the previous regime – at least as mandatory legal requirements. These new duties include the preparation and submission of a Corporate Major Accident Prevention Policy (CMAPP), and an obligation to produce a Safety and Environmental Management System (SEMS).
Financial provision and environmental liability
Licensees and operators have always been required to demonstrate adequate financial provision to deal with oil spills. However, the historic approach to financial provision for oil spills was arguably rather weak. (This is in contrast to the historic approach to decommissioning security – which has always been robust, and underpinned by a statutory liability regime under the Petroleum Act.)
For example, DECC had a power rather than a duty to check the financial resources of licensees and operators to cope with pollution incidents. Also, licensees and operators alike were required to demonstrate financial provision for pollution liability indirectly and at the regulator's discretion, for example as a pre-requisite for obtaining operator approval or as a pre-requisite for approval for particular well operations. In other words, demonstrating financial resources to cope with major pollution incidents was not required by way of a direct legal obligation or pursuant to a standard licence condition – it was required by the regulator at its discretion.
By contrast, the system for ensuring that licensees have the resources to deal with any major pollution incidents has now been strengthened and formalised. The licensing authority (in practice the OGA, currently an executive agency of DECC which issues licences and supervises the activities of licensees) will have a specific duty as part of the licensing process to obtain details of and take into account a licensees' financial capability; and there are new more robust requirements on licensees to demonstrate and maintain adequate financial provision to cover the costs associated with environmental incidents. There are also new (potentially problematic) rules requiring licensees, as distinct from their appointed operators, to be "financially liable" for remediating environmental damage.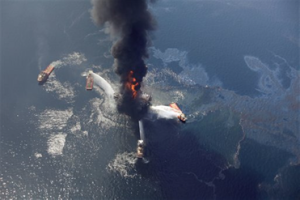 The new regulations are significant. They are also unlikely to spell the end of what is a wider process of legislative reform in this area – driven by the Macondo incident. Tucked away near the end of the OSD (article 39) is a requirement on the EU Commission to report on the adequacy of existing legal liability regimes in Europe to cover compensation and liability for major offshore accidents. This is likely, in our view, to result in proposals for significant changes to the civil and criminal liability regimes applicable to offshore incidents. But that's a subject for another blog post!
Subscribe and stay updated
Receive our latest blog posts by email.