On 27 January 2014 DECC published its first Community Energy Strategy (the Strategy). The Strategy seeks to promote the creation of new initiatives and expand existing programmes to encourage community-led development in the UK's energy industry. The stated ambition of the Government, developed from its commitment to community-led renewable development in the Coalition Agreement, is "that every community that wants to form an energy group or take forward an energy project should be able to do so".
The Strategy, published following the Government's review of responses to a call for evidence, issued in June 2013, identifies four areas in which the Government wishes to promote and support communities: generation, energy efficiency, managing energy and purchasing energy.  It recognises that given the diversity of needs and geographies there can be no one size fits all approach for community development. This is captured in the varied support to be made available. As an example, the Strategy envisages that the Cheaper Energy Together scheme will continue to support energy purchasing collectives, but also paves the way for larger projects, announcing the Government's commitment to consult on raising the maximum capacity for Feed-in Tariffs from 5MW to 10MW.
The Strategy foresees that community involvement will increase through vital partnerships with developers, investors, local authorities and regulators. In addition, it seeks to tackle some of the main challenges communities currently face:  limited access to funding, a lack of knowhow and understanding of energy projects and dealing with the regulatory processes. A new £10 million Urban Community Energy Fund will be set up to provide finance for planning electricity and heat generation projects in England which will be in addition to the existing DECC/ DEFRA Rural Community Energy Fund already established in June 2013. Similar funding schemes are available in Scotland and Wales.
The next key challenge is to build the levels of understanding and knowledge. A 'One Stop Shop', developed with community energy groups, for knowledge sharing and ideas will go towards bridging the knowledge gap. But more than this is needed for the community projects to navigate their way through the regulatory and commercial minefield that is the UK's energy industry and to ensure sufficient buy-in from the wider community to support community energy projects. In addition, it will be interesting to see how the concept of the Licence Lite, an alternative electricity supply licence, with reduced supply obligations, will be developed to enable community projects to supply electricity to the community.
This Strategy comes at a time when the energy industry itself is doing more to engage local communities in new energy developments: the shale gas and oil industry presented a package of benefits for communities located near fracking sites in its Community Engagement Charter in the Summer of 2013. Whilst RenewableUK updated its Community Benefits Protocol in October 2013, which commits developers of qualifying projects to providing certain levels of benefits to host communities. DECC's plan, however, is for communities themselves to play a greater part in developing local energy strategy, and ultimately it is the extent to which the public is made aware of the resources available and the take-up of those resources, which will determine whether the Strategy achieves its aim.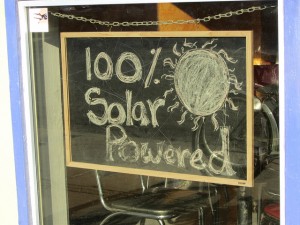 Subscribe and stay updated
Receive our latest blog posts by email.