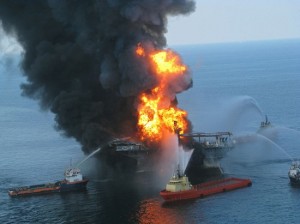 The Deepwater Horizon incident in April 2010 killed 11 people and caused one of the worst oil spills in history. It prompted an industry-wide review of offshore environmental and safety policy and legislation.
The EU's response was the Offshore Safety Directive ("OSD"). The OSD entered into force on 18 July 2013 and aims to "reduce as far as possible the occurrence of major accidents relating to offshore oil and gas operations and to limit their consequences".
The OSD establishes, for the first time, an EU-wide legal framework for offshore safety and environmental management in the oil and gas sector. It largely reflects the current UK model, so much of its content feels familiar. That said, there are some significant new, or at least modified, regulatory requirements that both Government and industry need to start thinking about. Extension of environmental liability, enhanced reporting requirements, the structure of our regulators, financial liability of licence holders for environmental damage and contractual allocation of liability will all require serious consideration.
Time is ticking away. Member States have until 19 July 2015 to introduce implementing legislation to transpose the OSD's requirements into national law. They then have up to one or three years to apply this national legislation (depending on the parties and types of installation involved). Companies could theoretically therefore be required to comply with new domestic legislation in less than a year and a half.
Over the coming months we are going to be exploring some of the changes required by the OSD and the tricky issues that arise from the Directive's application in the UK, so watch this space! (Or, subscribe to our blog to receive our next OSD updates)
Subscribe and stay updated
Receive our latest blog posts by email.